Hey there, demons, it's me, ya boy.
(If you haven't seen Buzzfeed Unsolved, you're probably gravely doubting my sanity at this point. Ah, well. That's nothing new. xD)
Be that as it may, I'm fresh off reading one of the greatest Christian classics of all time, Silence by Shusaku Endo, and I'm here to talk about Christian fiction. Buckle up, because this post is going to be a wild ride.
~~~~
I am notorious around Goodreads and the blogosphere for my *gentle cough* Marked Hostility towards the Christian fiction genre. I have gone on record saying I hate reading Christian fiction. I've also gone on record saying I will never write it. I still don't intend to write Christian fiction (CF? can we shorten it to CF? that would be so much easier), and generally speaking, I'm still not interested in reading it. To understand, then, why I gave Silence–a deeply Christian story by a Christian author–five shining stars, we need to take a closer look at the CF genre: what it is, what it isn't, and what it could be.
I think we're all aware that the Christian fiction market operates according to some pretty strict rules. But what are they?
First off, here's what "Christian fiction," as understood by the publishing industry, isn't:
It is not any book by an author who identifies as a Christian.
It is not any book with a main character who identifies as a Christian.
It is not any book which explores aspects of the Christian faith.
Instead, "Christian fiction" is any book which checks the following three boxes:
It adheres to Protestant Christian content guidelines, AND
its main character is already saved according to Protestant Christian standards, OR
its main character is unsaved according to Protestant Christian standards, but becomes saved by the end of the story.
*steeples fingers*
*draws deep breath*
Did you notice how many times I used the word "Protestant?" Yeah … we're gonna talk about that, kids.
I think most of my blogging audience already knows I'm Roman Catholic. But since we're going in-depth on religion here, let me state that fact one more time. I'm Roman Catholic. As a Roman Catholic, I define "Protestant" as any Christian denomination which arose during or after the Reformation. I'm aware that some Christian denominations (the Baptists, I think? or some Baptists?? #help me) don't claim that label for themselves. But for the purposes of this post, if you're a Christian and you're not Catholic, I will be referring to your religious tradition and religious culture under the umbrella term of "Protestant." I apologize in advance if this offends anyone. *offers conciliatory cookies*
So, you can't escape the the three rules outlined above if you want your book to qualify as Christian fiction. Which begs the question, who made these rules? Many proponents of Christian fiction are unaware how deeply these standards are rooted in a conservative, often evangelical, (again) Protestant culture which is by no means universal among the global and historical Christian community.
In other words, culturally and religiously speaking, "Christian fiction" actually represents a very small slice of Christians. This doesn't even touch on the CF genre's well-documented problem with racial diversity, which could be a whole blog post in itself, and one I'm not qualified to write. What I'm talking about here is the arrogance of claiming to speak for all Christians, to pronounce judgment on what Christians should be reading … when you really mean, what my type of Christians prefers to read.
For example, Christian fiction prides itself on a strict standard of cleanliness. But who defines "cleanliness"? What does cleanliness look like in practice? Well, you can't include swearing. You can't include graphic violence. You can't include sex, period. While there are some exceptions for slightly-suggestive-yet-still-not-explicit bedroom scenes between married couples, you're generally limited to kissing if you want to incorporate romance. Which is probably why Christian fiction kissing scenes drag on for pages and are overly detailed to the point of tastelessness, because when you only have one shot at fulfilling your physical cravings, you gotta make it count, I guess.
"But Katie," I hear you saying, "aren't these universal Christian prohibitions? Don't all Christians believe it's wrong to put sex or swearing in your stories?"
*finger guns* NOPE. Nope, nope, nope. Love 'em or hate 'em, these are conservative Protestant strictures, born of the Puritan tradition that bases holiness on what you don't do, and regards the body as an unclean prison for the spirit. And I can prove it to you by taking a little detour into the Catholic literary tradition.
~~~~
Catholic authors, even the most devout, have never been renowned for producing clean or sanitized fiction. The great-granddaddy of Catholic literature, Dante Alighieri's Divine Comedy, is grotesque, earthy, and highly profane at times. Yet Catholics point to it proudly as a monumental work on man's relationship with God and eternity. (Which it is, btw. The Divine Comedy slaps.) Moving on from the Middle Ages, Catholic authors of more recent times, like Graham Greene and Flannery O'Connor, have freely explored violence and squalor of all types. Heck, Graham Greene wrote a novel called The End of the Affair, which a dear friend described to me as "finding God through adultery." Which, um, yeah. That's basically what it's about. 😛 And as for swearing? Sure, why not? Catholic authors have never held back from putting appropriately strong language in the mouths of characters facing dark or twisted situations. There are few holds barred as a Catholic writer, and how deeply you delve into the grim realities of our world is entirely up to your own conscience.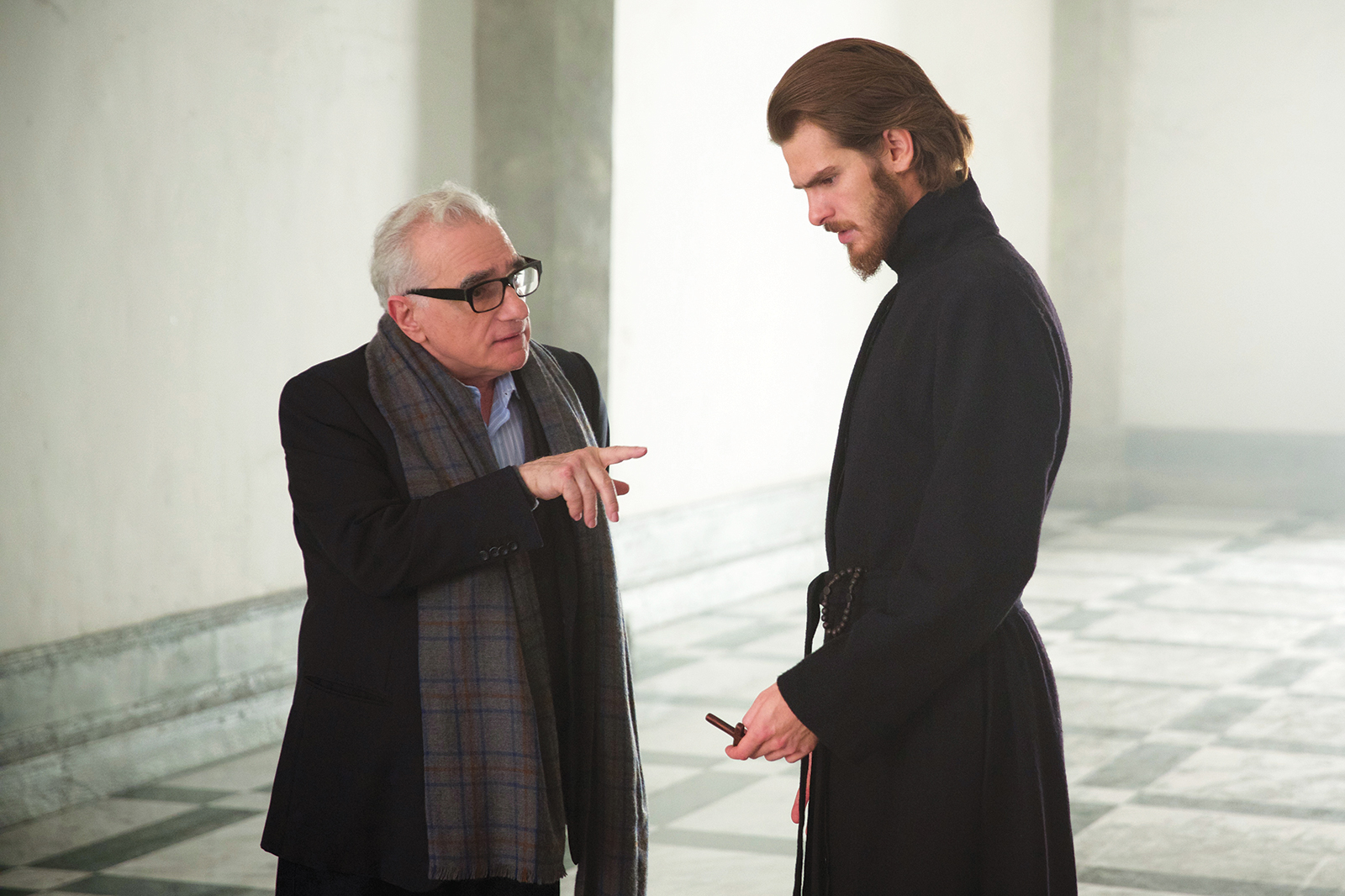 In high school, my American literature textbook was written in the 1940s by Catholic nuns. I still remember their glowing praise of Kate Chopin as a great American Catholic author. Kate Chopin was a proto-feminist of the Victorian era who was NOTORIOUS for her frank depictions of female sexuality and female desire. You'd think the nuns who wrote my textbook would paint her as the scarlet woman of Babylon or what-not, wouldn't you? They didn't. In their eyes, Kate Chopin was a brilliant Catholic artist, worthy of respect–sex scenes or no sex scenes. More than anything else, that should make clear to you the degree of latitude Catholic writers have historically enjoyed. Our religious tradition doesn't ask us to hold back from a honest exploration of real life as we see it.
Part of this liberal attitude toward sex in fiction comes from the Catholic belief in sacramentality, which is the direct opposite of the Puritan belief in the depravity of the physical world. Basically, Catholics believe that God works through physical matter, like water, or oil, or a piece of bread, or a glass of wine, or a human body. We believe grace can come to us through these concrete forms. It's a lot more complicated than that, and I don't have time to unpack it all here. But basically, sacramentality informs the whole Catholic worldview in ways that make it quite distinct from Protestant Christianity … and that difference shows up in our literature.
~~~~
We've talked about the CF standard of cleanliness, which reflects Protestant culture rather than Catholic culture. Now let's talk about the other requirement for Christian fiction that I mentioned–namely, adherence to a Protestant notion of salvation. That is, your character must be saved in the Protestant sense by the end of the book, if he or she wasn't already.
A quick recap of the differences between Protestant and Catholic views on salvation:
Protestants, no matter their denomination, generally believe there is a single moment in your life which marks you as "saved." In this moment, you place total faith in Jesus and are guaranteed eternal salvation. Your actions after this point don't matter, and even a subsequent loss of faith wouldn't matter: because the single moment of acceptance is enough.
Catholics don't believe any single moment of our lives either saves or damns us. We don't believe we are ever guaranteed salvation on this side of the grave. Our relationship with Jesus is a work in progress until we die, and we emphasize a mixture of faith and action over the Protestant sola fide, or "faith alone."
I'm going to treat these divergent beliefs as respectfully as I can. I will freely admit it's not easy for me, since I've had more than my share of Protestants telling me I'm not a real Christian and I'm going to the Bad Place when I die if I don't accept their exact definition of salvation. 😛 NEVERTHELESS, it is not my intention to debate the ideas themselves, but rather, to analyze the effect they have on their corresponding Christian literary traditions.
**EDIT**: It Has Come to My Attention (she said, pretentiously) that my summary of Protestant views on salvation is overly simplistic and doesn't cover everyone's experiences. I really appreciate the feedback, since I'm an outsider and I'm trying to be respectful!! However, I think it's still safe to say these three basic ideas, a) salvation comes through faith alone, b) salvation is achieved at a specific moment in your life, and c) salvation can be guaranteed or assured before you die, are common in Protestant circles, and are especially common in Christian fiction. That's what I really want to talk about today: the ways these broadly Protestant notions have shaped the Christian fiction genre, making it distinctly Protestant rather than Catholic.
Ready? Ready. Let's get cracking.
Because the CF genre centers on Protestant notions of salvation, it has a strongly idealistic tone. It's all about guiding characters towards these ideal moments of perfect faith. Any main character who hasn't accepted Jesus is guaranteed to do so by the end of the story. Meanwhile, characters who HAVE accepted Jesus face immense pressure (from both author and audience) to live spotless, blameless lives, in order to prove their salvation experience was an authentic one.
This leads to Christian fiction's absolute favorite romantic pairing–the Sweet Christian Gal (or, sometimes, Guy) who Does Everything Right and Has All the Answers, vs. the Attractive Hot Mess Guy (or, occasionally, Gal) who Knows Nothing About Jesus and Does Everything Wrong … usually with a side helping of Anger Issues and Past Trauma. Because everybody knows professing Christians are the only people capable of making healthy choices and dealing effectively with their traumatic experiences.
*major eye roll*
In addition, this emphasis on Protestant notions of salvation leads to an array of medieval Christian fiction novels populated by suspiciously Protestant-leaning heroes and heroines. Because CF authors aren't supposed to write about characters who don't share their specific beliefs about being saved, they bend over backwards to put those beliefs in the mouths of 13th- or 14th-century Catholics who, um, didn't actually think that way. 😛
By contrast, for Catholic authors, there's no particular pressure to guide our characters towards a climax of salvation, because we don't see "getting saved" as something you achieve in any one moment in your life. Rather, we see faith as an ever-shifting work in progress, which means we can accompany our characters at any point on their faith journey. We don't necessarily need a triumphant ending, either. We can explore a disintegrating faith as well as a growing one.
All of which brings me to Silence by Shusaku Endo.
~~~~
A tragic tale of Jesuit missionaries braving Japanese government persecution, Silence is the single greatest Christian novel I have ever read. By a twist of exquisite irony, however, Silence would never be accepted by a Christian publishing house, nor (if it somehow squeaked past the CF editors) would it be accepted by Christian fiction audiences. Silence may be a Christian classic, but it's not "Christian fiction" as we understand the term in America today.
Why not?
Because Silence isn't the triumph of faith over all odds. Instead, it's the story of a priest who makes the "wrong choice": to put his compassion above his faith. He publicly denies Jesus in order to save his people from torture.
"When the cock crows, you will deny me thrice …"
Japanese Christians are being tortured in the most excruciating, brutal ways imaginable, and the priest is told the torture will continue until he publicly apostatizes–that is, until he denies Christ before the assembly. You can imagine what an agonizing choice this is for a man who came to Japan willing, nay, eager, to be a martyr for the Church, in a historical period when martyrdom was prized above all else.
But being a martyr yourself is one thing. Making martyrs of other innocent people is something very different. The priest realizes, ultimately, that his faith isn't the important thing here. His pride and his honor as a priest aren't as important as these people's suffering. Jesus is still real, whether the priest professes to believe in Him or not. But if Jesus is real, then he, as a priest, has a responsibility to "be Jesus" to these Japanese Christians, to stand in persona Christi for them … and that means doing what Jesus would do: lifting their burdens. Easing their pain.
Which means, in this context, betraying his faith.
For me, the book's most resonant line comes after this sacrifice is complete, after the priest has surrendered to the Japanese government's demands. The Japanese official who ordered the Christians tortured gloats, "we wore you down, we beat you," etc. The priest answers, "No. My struggle was with Christianity in my own heart."
My struggle was with Christianity in my own heart.
In other words–I had to decide for myself who Jesus is. Is Jesus a feudal overlord who demands my allegiance at any cost? Or is Jesus a friend who shows compassion for my weaknesses, and asks that I show compassion to others in return?
Silence asks some of Christianity's most uncomfortable questions: How do we serve a God who is often silent, and WHY do we serve a God who is often silent? If God is silent in the face of injustices, silent when we reach a terrible, thorny, moral crossroads, how do we know how to respond? Does God expect loyalty to himself first … or compassion to others first? When the two conflict, how do we balance them?
It's a thoroughly Catholic novel, and it's one of the most powerful stories I have ever encountered. I love it so much.
~~~~
But, yes. To bring the discussion back around to the Christian fiction genre:
Proponents of Christian fiction often speak of a rigid divide between "Christian fiction" and "secular fiction," as if the approved, sanitized, heavily Protestant books they themselves prefer are the only stories which could possibly explore the Christian faith. As if other Christian literary traditions don't matter, or don't even exist. As if everything outside this narrow bubble were completely godless and devoid of spirituality.
I still don't intend to publish in the Christian fiction genre, and I don't intend to follow Christian fiction standards. But that doesn't mean I have to leave my faith at the door when I settle down to write.
Instead, I'll follow my own conscience. I'll find my own way of representing both the ugly and the beautiful things of this world, touched by God's hand … just as generations of Catholic artists have done before me. Just as Shusaku Endo did with Silence.
And them's my thoughts!
What do you guys think?
Let's chat!