We made it, guys! We made it all the way to New Year's Eve!
But before we say goodbye to the raging trash fire that was the Year Of Our Lord 2020, it's time for an important annual institution … the Smashing and Dashing Character Awards, created by the marvelous Cait @Paper Fury!!!
The rules are simple. Just answer each question using book characters you "met" in 2020. These can be books published before 2020, as long as you first encountered them this year.
I'll be linking to my Goodreads review for each book, so you can get more information if you want.
Let the games begin!
1. Most Relatable Character:
That would definitely be Sloane Andrews, from Chosen Ones by Veronica Roth. Gosh, I loved Sloane. I'm not quite sure why I cottoned onto her as strongly as I did: except this woman went through the motions of "normal life" for nine or ten years, then decided she was STILL ticked off about the crappy things which happened to her as a child soldier and went back and blew some stuff up to cope. I was like … I feel you, sis. I feel you.
I felt very Understood, and Seen, somehow, by Sloane's irritation with certain *cough* people in her life always trying to tell her she's soft deep down. You've got a hard shell, but a gooey center. And Sloane goes, "look, buddy, I don't know how many more ways I can tell you this–but I really don't."
(You may think it's weird I would relate to this aspect of Sloane's character, as I am a soft-hearted l'il pineapple who's been known to cry over the most ridiculous things: but what I appreciate is the simple assertion of "yeah, I DON'T fit your image of me and I'm OKAY with that." Not every female character gets a chance to own themselves that way.)
2. Most Pure Animal Companion: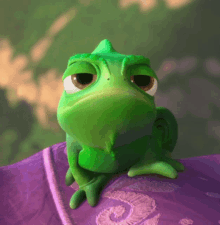 No contest here! 2020's purest animal companion was Sam the lizard, from "Raid On the Zone" by Tor Thibeaux in T Spec Fiction: Issue 1. I'm not a huge fan of animal sidekick characters, but Sam won me over completely. He's helpful! He's chipper! He's adorable! He TALKS! And he plays a very important part in helping our young heroine, Cre, fend off an attack on her family's oil fields while her dad is away. 10/10 would recommend.
3. Fiercest Fighter:
I'm going to do something a little unconventional here, and name as my Fiercest Fighters two characters who have never picked up a weapon in their lives. Will Jamie Goldberg and Maya Rehman, from Yes No Maybe So by Becky Albertalli and Aisha Saeed, please step forward?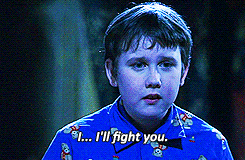 You know I love me some fierce warriors of the physical type, the I'll-punch-you-in-the-nose-if-you-hurt-my-friends type. Particularly when they're women. *dreamy siiiiiiigh* But I can admire courage in the moral realm–the courage to call out injustice when you see it–every bit as much. And Jamie and Maya show that courage in spades. These kids battle racism and sexism and xenophobia and ignorance, not to mention their own crippling fears of public speaking (erm, relatable???), to push for meaningful political change in their local community. There is real bravery in that.
4. Am Surprised That I Loved You??
This category was hard to choose, but I eventually settled on the Great God Om from Small Gods by Terry Pratchett. Because, I AM surprised that I loved him. He's a prickly, self-centered little twerp for much of the book. But he's working on it … he's working on it.
Plus, you gotta love a "god" trapped in the body of a wee desert turtle. Kind of hilarious. xD
5. Best Sassmaster:
All hail our Best Sassmaster, Sage Graven from Geekerella by Ashley Poston! She's smart and fierce and sarcastic, with a rapier-sharp tongue she's always ready to wield in defense of her friends. I ❤ Sage.
6. Best Antihero: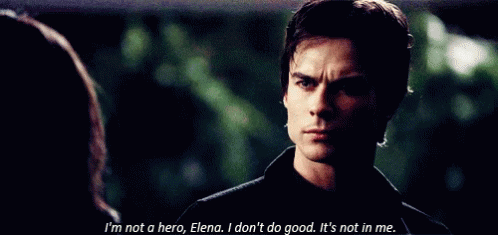 Our best antihero would be … my man Gunther, from The Girl the Sea Gave Back by Adrienne Young. He's a hardened Viking warrior who seems (on the surface) to have little conscience or heart to recommend him. But he went out of his way to teach a helpless girl to defend herself. And that's not Nothing, Jeeves, wouldn't you say?
7. The Best Friends Of All:
8. Best Villain To HATE:
The Sauval brothers from The Red Keep by Allen French were pretty atrocious. They're robber barons. They kill people. Lots and lots and lots of people. 😛
9. Award For Best vs Worst YA Parents:
10. Ship Of All Ships In 2020:
11. Most Precious Must Be Protected:
Regina, from Dawn Wind by Rosemary Sutcliff, is assuredly Most Precious and Must Be Protected. As a starving orphan waif adrift in the violent world of sixth century England, she awakened my big-sister instincts pretty quick.
12. Honestly Surprised You're Still Alive:
Artemis and Beckett Fowl, from The Fowl Twins Deny All Charges by Eoin Colfer, are twelve-year-old genius disasters living in a perpetual swirl of self-created chaos and mayhem. So yeah, I'm a bit surprised they're still alive. 😛
13. Award For Making The Worst Decisions:
Emily Bronte from Always Emily by Michaela MacColl would've fit right in with Artemis and Beckett. Her impulsivity and disregard for her own safety were so extreme, I often found myself wondering, "How are you still alive?"
(This isn't to say I thought the characterization was inaccurate for the historical figure of Emily Bronte, a woman who seems to have suffered from certain mental imbalances. I'm just sayin'. It was a wild ride.)
14. Most In Need Of A Nap:
I think we can all agree that Bertie Wooster, featured in Jeeves and the King of Clubs by Ben Schott, could use a good long nap. The poor man has been chivvied all over England by a merry band of ex-fiances, rivals, schoolmates, uncles, and aunts until he hardly knows where to turn. Thank goodness for Jeeves!
15. Want To Read More About You: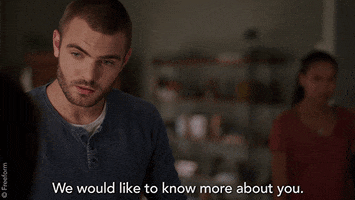 Of all the heroes and heroines I encountered this year, none made me quite so thirsty for "more story" as Felicity Montague, from Lady's Guide to Petticoats and Piracy by Mackenzi Lee. When we say goodbye to Felicity in the final chapter, she's planning to study surgery and medicine with the Barbary pirates because no English university will train her as a doctor. I think I am not alone in saying we'd really, really, REALLY like to hear more about how that went, Ms. Lee? Please? Pretty please??
"Everyone has heard stories of women like us—cautionary tales, morality plays, warnings of what will befall you if you are a girl too wild for the world, a girl who asks too many questions or wants too much. If you set off into the world alone.

"Everyone has heard stories of women like us, and now we will make more of them."

– The Lady's Guide to Petticoats and Piracy
And that's a wrap on the questions! I'm going to tag a few people to "play if you want to," because I miss the Smashing and Dashing Character Awards and think it would be fun if we could revive them a bit. If you don't see your name in the tags, but want to answer the questions anyway–please feel free!
I hereby tag:
Here's a clean list of the questions for copy/pasting convenience:
Most Relatable Character
Most Pure Animal Companion
Fiercest Fighter
Am Surprised That I Loved You??
Best Sassmaster
Best Antihero
The Best Friends of All
Best Villain TO HATE
Award for Best vs Worst YA Parents
Ship of All Ships in 2020
Most Precious Must Be Protected
Honestly Surprised You're Still Alive
Award for Making the Worst Decisions
Most in Need of a Nap
Want to Read More About You
Here's to another year of great books in 2021!