Well, the Everything Star Wars Blogathon has finally come to an end.
*distant sobbing*
I had so much fun in that galaxy far, far away this past week … and I hope you did, too!
A HUGE thank-you to the brilliant Eva-Joy @Coffee, Classics, and Craziness for coming up with the idea for this blogathon and inviting me to co-host it with her!!! And enormous thanks to every single person who contributed, whether by writing these posts, reading these posts, leaving comments … this party would be no fun without you. ❤
We had twenty-seven entries, y'all. TWENTY. SEVEN. I am agog. But unlike Grantaire, I am not aghast. In fact, I am very, very pleased. xD
These posts represent an amazingly vivid, amazingly varied kaleidescope of perspectives on the Star Wars universe. I love how opinionated you guys are. I love how respectful and caring you guys are. I won't lie, the Star Wars fandom as a whole may have disappointed me in the last few years … but you never disappoint me. And for that, I am so grateful.
*group hug*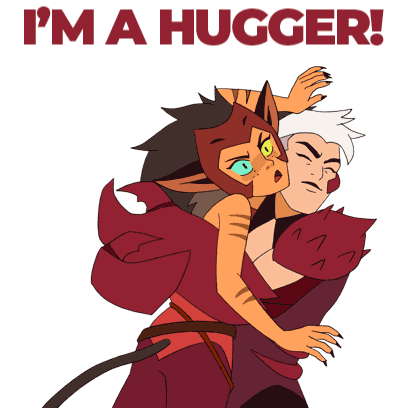 And here, we have the links to all 27 Star Wars posts!
~~~~
Eva-Joy, "Why I Love Padme Amidala"
Eva-Joy, "Three Things I Love/Hate About Each Star Wars Trilogy"
Katie, "Why I Love Disney Star Wars"
Katie, "The Disney Star-Wars-Verse: Ranked!"
Katie, "My Favorite Star Wars Ships"
Gabby, "7 Reasons Why I Love Solo"
Gabby, "An Appreciation Post for Padme's Wardrobe"
Hamlette, "Why Do I Love Han Solo?"
Hamlette, "Why Do I Love Cassian Andor?"
Hamlette, "Why Do I Love Din Djarin?"
Maribeth, "The Genius of John Williams"
Maribeth, "Tale As Old As a Galaxy Far, Far Away"
Charity, "Broken: A Star Wars Anti-Hero"
Charity, "A Girl Called Rey"
Olivia, "All the Star Wars Movies, Ranked"
Olivia, "Star Wars Text Posts That Light My Soul"
Kate Willis, "My Favorite (Ill-Fated) Star Wars Ships"
Kate Willis, "The Magical Nostalgia of The Mandalorian"
Overly Devoted Archivist, "Why Palpatine's Return Made Perfect Sense (+ Redeeming the Jedi Order)"
Allison, "The Star Wars No One Else Knows"
Ivy Miranda, "In Defense of Anakin Skywalker (and Hayden Christiansen)"
Maya Joelle, "Movie Ranking + Random Thoughts"
MovieCriticQueen, "How I Am Like Luke Skywalker"
DKoren, "Star Wars: Rebels—Favorite Episodes"
Healed1337, "Turkish Star Wars"
J-Dub, "Point-Counterpoint: What Kind of Movie Is Star Wars?"
Tiffany Brannan, "Breening Thursday #55: Star Wars: Attack of the Clones"
~~~~
Go forth, my young Padawans. Read more Star Wars posts. Make new Star Wars friends. Above all, have fun.
And, as always …
May the Force be with you.